Interesting Collection of Reggie Kray Memorabilia including Correspondence, a Painting and a Teddy Bear
Back to lots
Interesting Collection of Reggie Kray Memorabilia including Correspondence, a Painting and a Teddy Bear
Lot Number: 305
Interesting Collection of Reggie Kray Memorabilia including Correspondence, a Painting and a Teddy Bear
Giving an insight into the mind of one of the most famous criminals in the UK, these items are on offer for only the second time.
LIVE AUCTION: This lot was auctioned on
Saturday 11th November, 2023 at 4.00pm GMT at NEC, Birmingham, B40 1NT
SUMMARY
Giving an insight into the mind of one of the most famous criminals in the UK, these items are on offer for only the second time.
DESCRIPTION
Please find below an explanation of the lots from the vendor:
I think the Krays are part of history and history is not always nice. These are now documents of historical value and interest.
The letters reveal that Kray enjoyed offering the woman – known as Jane – lots of advice, including recommending various yoga positions. He also wrote "one of my ambitions is to go on a world tour by boat... can you imagine how nice that would be?"
In another Kray urges Jane to send him a photograph in just her bikini and confesses his favourite band is Dire Straits.
"I have just had vitamin pills after having practised yoga in the half light of my cell. I leave the light off while I do yoga."
He tells Jane she is a "very attractive person" and that "I can imagine you have a personality to match your looks which makes you special, so I can see why your boyfriend is attracted to you. He looks a nice fellow and I note his fingernails are well kept which is good.
"If he (boyfriend) has no objections we can at a later date arrange for you to visit me in the company of my best friend. I will arrange to pay your expenses. Does (your boyfriend) know you have written to me? Give him my best wishes. Love, your friend Reg."
In another he thanks Jane for sending him a Valentine's card, saying: "Your card gave me a nice warm feeling. You know, something tells me you and I are going to get on real fine."
He advises her to stay in London's Carlton Towers hotel the next time she is in the capital, telling her his old friend (and notorious gangster) Billy Hill would approve. "I had a meal there once with my late friend Billy Hill who used to run London in the 1950s."
In one letter, he says: "Hello Jane, look up a yoga book and practice exercises for your thyroid gland – the fact it may be weak can cause anaemia. One to do is to sit on the floor and put your legs wide in front of you. Love, your friend Reg xxx." .
The brothers were convicted of murder in 1969 and by 2000 Reggie was one of Britain's longest-serving prisoners. In August 2000 Home Secretary Jack Straw ordered his release after he was diagnosed with cancer and given weeks to live.
During his time in jail, Reggie had kept himself in the public eye, giving interviews to media organisations.
In 1998 his application for parole was rejected after the Parole Board said that he remained a devious and manipulative personality.
A teddy bear which Kray gave as a present to Jane and a painting of a beach scene called Tranquillity, which he painted in prison. It is unsure whether he made the teddy bear in Prison as part of his rehabilitation however he looks a very sinister Teddy bear.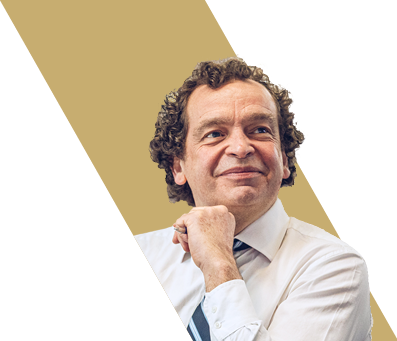 Nigel Gough

Automobilia Specialist
For further information regarding this lot please contact Nigel.
CONTACT
Due to venue restrictions, all lots must be collected on Monday 13th November between 9am and 2pm.
Any vehicles not collected by this time will be taken to our secure storage facility in Warwickshire to be collected by appointment only, or we can ship items to you and charge for this by invoice.
Enjoy the excitement of bidding, knowing your budget has been approved and confirmed by your dedicated Account Manager at Oracle Car Finance. For further information simply click HERE for your free quote or call 03308 387 7491.
Buying anything at an auction is an exhilarating experience and it is easy to get caught up in the moment of seeing these fantastic cars, from roaring supercars to our much-loved classics, parading up and down the runway.
With our car auction finance experts, alongside our growing panel of specialist lenders, we may be able to get you pre-approved for your bespoke car finance package before you start the excitement of bidding at the event. Just one of the benefits of speaking to a member of our award-winning team here at Oracle Car Finance, is that we could help get you approved at the top end of your budget with an agreement in principle on any UK auction vehicle, so that you're ready to bid confidently should your dream car sell at a higher price than expected. This agreement in principle tends to be valid between 30 and 90 days.
Get a free quote
Our Official Car Finance Provider, Oracle Finance, is the UK's No.1 funder for prestige, sports and classic cars and can provide funding options for any vehicle, from £25,000 to multi-million pound classics and supercars.
Newsletter Sign Up
Keyword Alerts
Thank you for signing up for email notifications.
Thank you, your preferences have been saved and a "lite" account has been created for you. Should you wish to buy or sell with Forum, please login to create a "full" account.
Return to homepage
Create an account
Login
Create an account